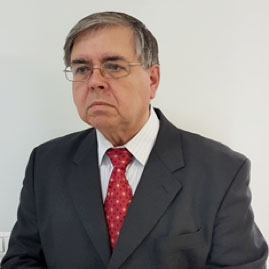 Shay Reches started his insurance career in 1977, with the American Schiff-Terhune insurance group middle east subsidiary group.
Shay was promoted to deputy CEO position of Isram-Life Insurance Company, until its purchase by United Mizrachi Bank. Later, Shay was mandated an exclusive representative of Lowndes Lambert Group in Israel.
Since 1984 Shay ran a family insurance agency, until 2004, when he commenced running the newly formed Klapton Insurance Company Limited – a position he still holds.
For the past six years Shay has also held CEO & Director position at Global Ridgeway Holdings Limited, a group of companies which hold investments globally in insurance companies, insurance brokers and property.
Shay's work is his hobby as well, and he finds great interest in the broader aspects of insurance business, mainly the surety types and hedge covers.
Shay sees his greatest achievement in his close family – a lovely wife and two wonderful sons.