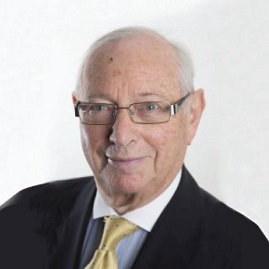 The Board of Directors of Klapton would like to announce the appointment of Sir Bernard Zissman as the new Chairman.
Sir Bernard Joined the Board as Non-Executive Director in April of 2018 and brings to the role a wealth of experience as he serves and has served as chairman to a number of other successful companies. In addition he also has enjoyed a busy political career, serving as a senior member of Birmingham City Council and local authority committees. Sir Bernard was knighted for public and political services in the New Year's Honours of 1996.
The Board would also like to thank Shay Reches who has stepped down from the role of Chairman after serving the company well in this role for many years, whilst also maintaining the position of CEO. Shay will retain the position of CEO and continue to serve as a Director to the Board.