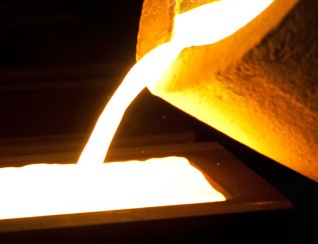 Klapton is glad to congratulate L'Orfebre SA an Andorran gold refinery and a dear customer of Klapton, on the occasion of being awarded the recognition of Conformant Responsible Minerals Initiative Refinery.
Klapton has provided insurance cover to L'Orfebre for over three years, providing bonds for L'Orfebre's gold trading, offtake agreements and most recently a guarantee for L'Ofrebre's debenture issuance.
L'Orfebre (www.lorfebre.com) was established in 1984 and began its journey as a refinery in 2012. The majority of its partners and executive body members are professionally linked to fine jewellery making and trading, as well as haute horlogerie.
The company's current activity relates to the analysis and processing of gold. The extensive experience has earned L´Orfebre recognition from the main players in the market, both nationally and internationally including top Good Delivery LBMA refineries.
L'Orfebre has adapted to market requirements in terms of responsible gold, by complying with all procedures to ensure that the gold which L'Orfebre deals with meets the standards required by the OECD Due Diligence Guidance for Responsible Supply Chains of Minerals from Conflict-Affected and High-Risk Areas. The fulfilment of these standards has earned it recognition as a "conformant" RMI (Responsible Minerals Initiative) refinery. Since 2012, RMI has a mutual Cross-Recognition third party gold refiner audits with LBMA and RJC.
Klapton's CEO, Mr. Shay Reches, met L'Orfebre CEO, Mr. Bernat Migo in Barcelona to congratulate and provide Klapton's appreciation to the development of L'Orfebre, not only in commercial terms, but also in improving quality and social awareness.
Andrey N Bannov / Shutterstock.com