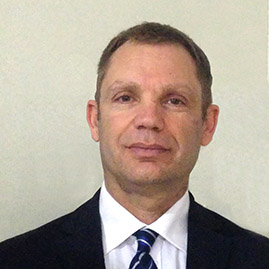 The board of Klapton Insurance Company is pleased to announce the appointment of Eitan Yanuv to their board as a non-executive director.
Eitan brings with him a wide business and capital markets experience having taken rolls as CEO, CFO, Chairman, Finance Director, Business Development Director in private and publicly listed companies.
He currently serves as the CEO of Implement Ltd, a business consulting and investment banking firm he founded in 2002. Implement helps its clients in fund raisings, public markets listings, reverse takeovers, IPOs, business development and strategic advisory. Implements clients are mainly technology and MedTech companies in different stages in of their development. He has personally led numerous fund raisings and IPOs.
Mr Yanuv also serves on the board of TechFinancials Inc LSE:TECH as a non-executive director and head of the audit and remuneration committees from March 2015 following him leading the group's IPO on the London AIM market of the LSE. Eitan is also on the board of two startups in the software and biotech sectors
In the past, Eitan has served as the Finance director of SerVision Plc from 2004 till 2018 where he led the IPO and the follow-on fundraisings as well as Of Starcom Plc LSE:STAR, leading the company's IPO and serving as Finance Director in the following years.
Eitan loves working with ambitious companies and being intimately exposed to different sectors and technologies. In his spare time Eitan mentors' young entrepreneurs at the beginning of their business carries and enjoys the satisfaction of seeing them develop and grow.