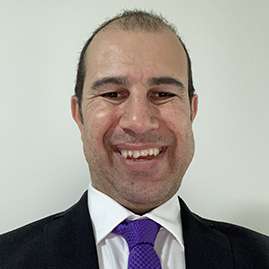 The board of Klapton Insurance Company is pleased to announce the appointment of Danny Joffe to their board as a non-executive director to provide assurance to the shareholders, board and any other stakeholders that all compliance requirements with respect to company, insurance and corporate law is carefully adhered to.
Danny has been involved in the Insurance Industry for over 16 years, specifically in South Africa where he obtained his law degree in 1996 and Masters in Insurance Law in 2001.
Danny has accrued vast insurance experience with various large South African Insurance Companies in the legal, claims and compliance fields. He sits on two other boards in South Africa, one Insurance Company and one large independent brokerage.
Danny's passion is lobbying strongly to the various regulators to make sure the insurance regulatory environment is fair both to customers and Insurers who provide a critical service in the economy of the country in which they operate.
Danny is also a passionate family man (he has a wife and four daughters) and loves watching sport in his spare time.